Polichrono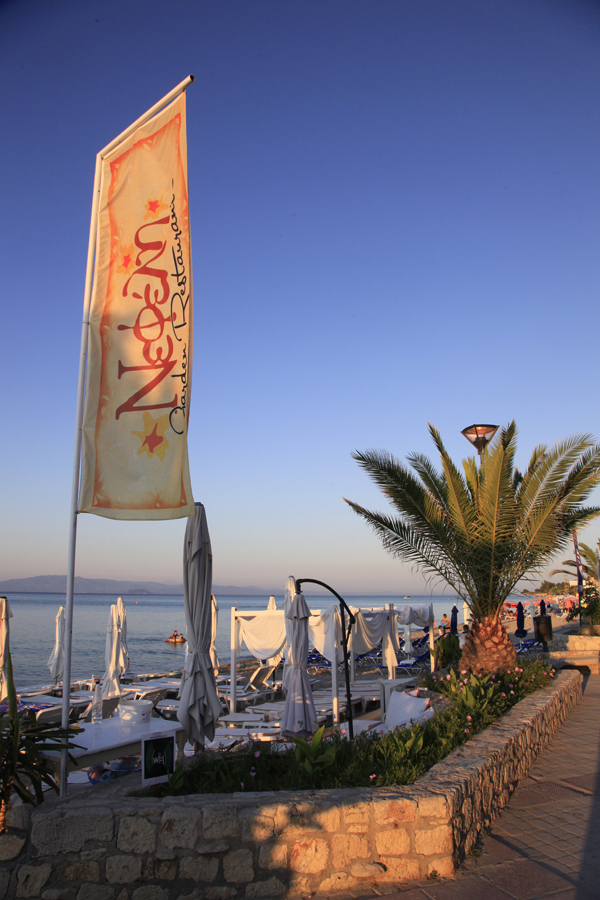 Στο χωριό Πολύχρονο, που βρίσκεται στη χερσόνησο Κασσάνδρα και απέχει μόνο 100 χιλιόμετρα από τη Θεσσαλονίκη, αξίζει να διαθέσετε ένα πρωινό περπατώντας στην αμμουδιά, που εκτείνεται για επτά ολόκληρα χιλιόμετρα, απολαμβάνοντας παράλληλα την δροσερή θάλασσα της περιοχής. Επίσης μπορείτε να δοκιμάσετε τα θαλάσσια σπορ, κανό, ποδήλατο, jet-ski, που βρίσκονται στη διάθεση σας κατά μήκος της παραλίας.
Το συγκεκριμένο χωριό ξεχωρίζει σημαντικά για την ιστορία του καθώς συνεχώς γίνονται ανασκαφές που αποκαλύπτουν θησαυρούς της αρχαιότητας. Συγκεκριμένα μπορείτε να δείτε τον δασωμένο λοφίσκο της ακρόπολης της αρχαίας πόλης, το αρχαίο νεκροταφείο και την πρωτοχριστιανική εκκλησία με τις μαρμάρινες κολόνες. Στο χωριό λειτουργεί λαογραφικό μουσείο με εκθέματα από την αγροτική και οικογενειακή ζωή των πρώτων κατοίκων. Εκεί θα δείτε αργαλειό και ό,τι έχει σχέση με την ύφανση, πατητήρι, κόσκινα κ.λ.π.
Μέσα στο χωριό αλλά και δίπλα στην πεζοδρομημένη παραλία θα βρείτε πολυτελή εστιατόρια με εξαιρετικό σέρβις, μπαράκια και ντισκοτέκ, θα βρείτε μερικά από τα καλύτερα ξενοδοχεία στην περιοχή και πλήθος ενοικιαζομένων δωματίων με τη χαρακτηριστική μεσογειακή φιλοξενία. Επίσης είναι ευκαιρία να θαυμάσετε τα παλιά πετρόχτιστα σπίτια, την εκκλησία του Αγ. Αθανασίου, που χτίστηκε το 1912μ.Χ, την πλατεία Του Χριστού, με την εκκλησία η Γέννηση Του Χριστού, η οποία χρονολογείται από το 1863μ.μΧ., το υπαίθριο ελαιοτριβείο με το πιεστήριο και το διαμορφωμένο παλιό πηγάδι.
Μια εκδρομή που επιβάλλεται να πραγματοποιήσετε, ειδικά οι φυσιολάτρες, αφορά την μοναδική, στη χερσόνησο Κασσάνδρα, λίμνη Μαυρόμπαρα, μόλις 3χλμ. από το Πολύχρονο προς το βουνό. Στον υδροβιότοπο αυτό αναπτύσσεται ένα ξεχωριστό είδος χελώνας, γνωστό ιδιαίτερα στο εξωτερικό ως χελώνα της Μαυρόμπαρας Χαλκιδικής. Ο επισκέπτης έχει τη δυνατότητα να συμμετάσχει σε jeep safari, τα οποία διοργανώνονται από ξενοδοχεία του Πολύχρονου και προσφέρουν πλήρη ξενάγηση στην περιοχή.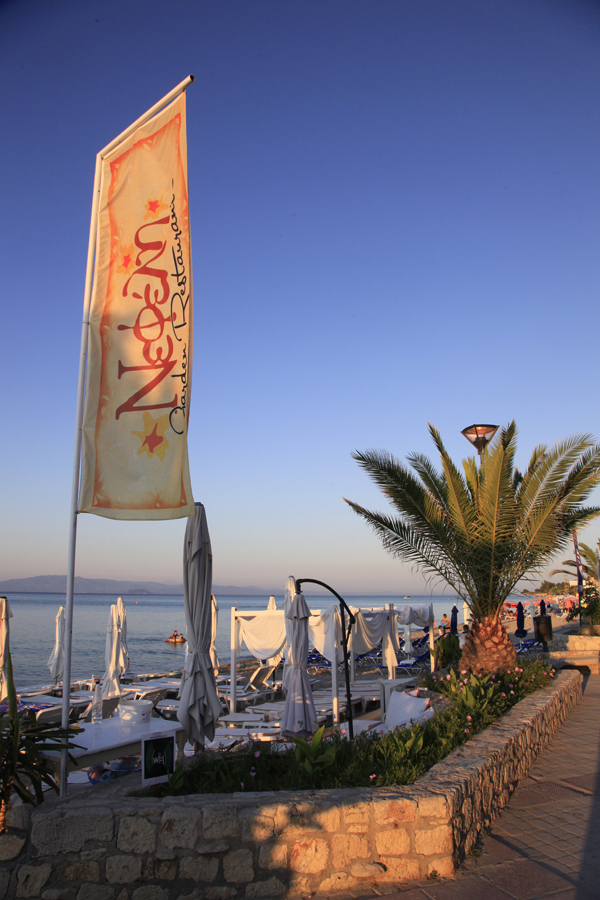 Spending a morning walking along the sandy beach of Polihrono village, located on the Kassandra peninsula, just 100 km from Thessaloniki, is absolutely worth it. The beach stretches over an impressive seven kilometres, and besides enjoying the refreshingly chilly sea, you may also choose from the water sports available along the beach, including sea canoeing, pedal boating and jet-skiing, which are available all along the beach.
This village stands out due to its historical significance, as ongoing excavations constantly reveal lost treasures from antiquity. Specifically, you can see the forested hill of the ancient city citadel, the ancient cemetery and the early Christian church with its marble columns. There is a folk museum in the village, featuring exhibits from the rural and family life of the first inhabitants, including a traditional loom and other weaving related items, a press, screens, etc.
Inside the village and next to the pedestrian zone along the beach, you will find luxury restaurants with excellent service, as well as bars and discos. The village features some of the best hotels in the area and numerous rooms to rent, all offering the renowned Mediterranean hospitality. Take this opportunity to admire the old stone houses, the church of Agios Athanassios, built in 1912, the church of the Nativity of Christ, dating back to 1863, the outdoor olive mill with its traditional press and the old well.
Nature lovers should definitely make the short trip to Lake Mavrobara, the only lake on the Kassandra peninsula, just three kilometres from Polychrono towards the mountain. Here, the wetlands are home to two rare water turtle species (Emys orbicularis and Mauremys caspica). You can also take part in one of the jeep safaris, arranged by the local hotels, offering a complete tour of the region.